WMU Mission Celebration 2021

WMU Mission Celebration 2021
October 8, 2021 @ 1:00 pm

-

October 9, 2021 @ 2:00 pm

EDT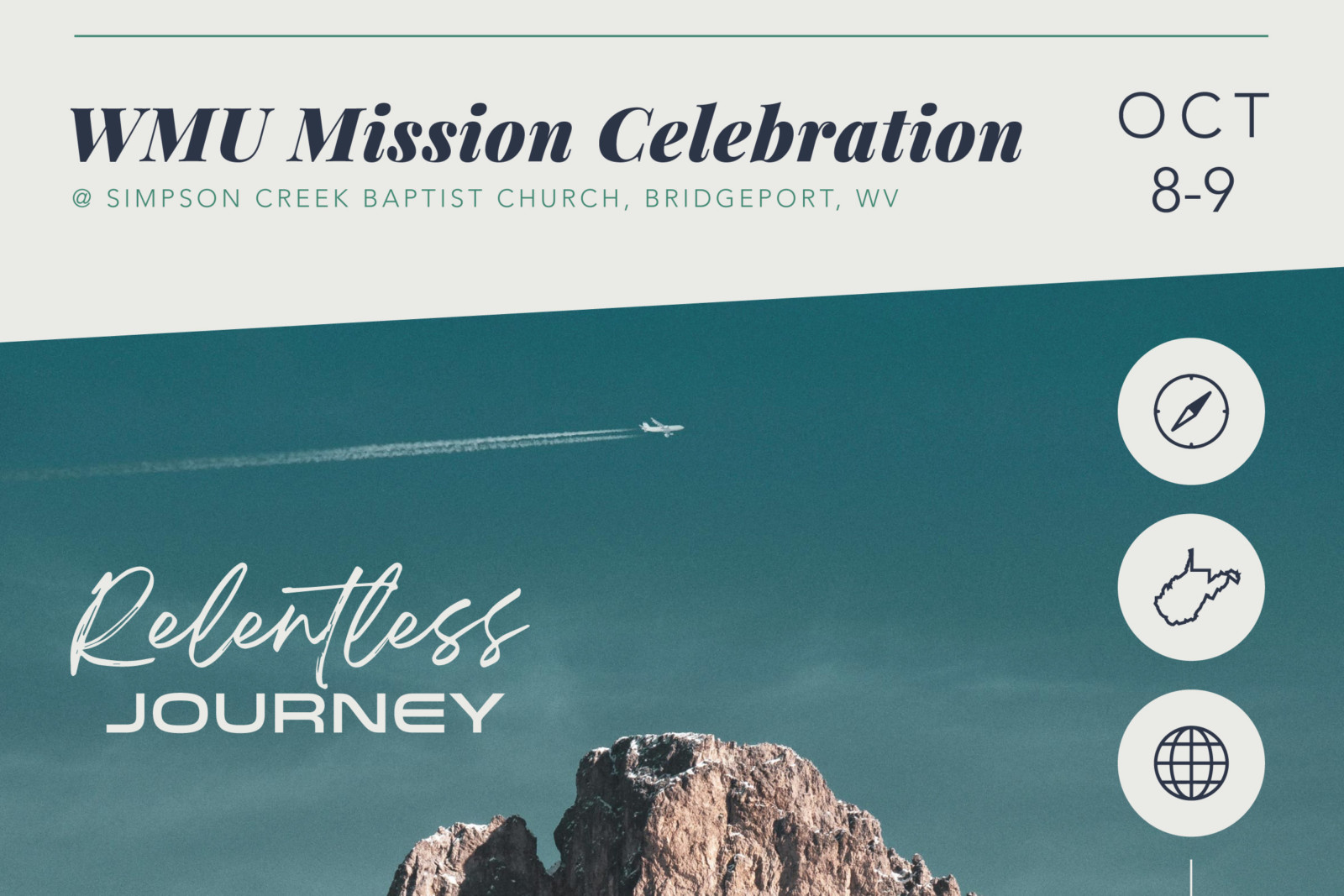 Be inspired by stories of how God is at work around the world! As we make disciples of Jesus who live on mission, we want to be relentless in living authentic faith in Christ, seeking God in prayer, giving sacrificially, and witnessing to others. Everything you experience at this event is designed to help you be relentless in your own personal journey.
First 80 people to RSVP will receive a small cloth tote Made by WorldCraft artisans Graffiti 2 Works!
Speakers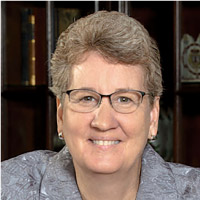 Sandy Wisdom-Martin: National WMU Executive Director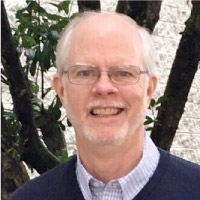 Frank Drinkard: National WMU Foundation
Details
* Simpson Creek Baptist Church, 231 W Philadelphia Ave, Bridgeport
* Our hotel room block is available at the Hampton Inn in Bridgeport, WV. The group rate is $99/night. Call 304.842.9300 to reserve.
* Registration is at 1 p.m. on Friday, October 8 and we end by 2 p.m. on Saturday, October 9.
* Lunch will be provided on Saturday, October 9.
* Mission project: Shepherd's Corner, Bridgeport
Collection of these items: men and women hygiene items, baby diapers sizes 4, 5, and 6, infant items including clothing, bottles, hygiene items, towels/wash cloths, blankets
* We will have a WorldCraft Store and MITME Store/auction
* Free lunch on Saturday, October 9, 2021
Downloads
* 8.5 x 11 Mission Celebration poster
* Postcard
About WMU
Founded in 1888, WMU (Woman's Missionary Union) enables every member of the church to learn about missions, become involved in missions, and live a missional lifestyle. WMU is an auxiliary of the Southern Baptist Convention.